Effective Driving Lessons with the Best Driving Instructor in Melbourne
Whether you're looking to discover your freedom by learning to drive, you come from an overseas country and need to learn Australian driving rules or you're a nervous driver who could benefit from a refresher course, Singh & Kaur Driving School has a range of driving lessons that can support you.
We give you a thorough lesson about driving and road safety, this has often helped our students immensely during their driving tests. Many have even commended the lessons of our instructors for helping them pass their tests in the very first try.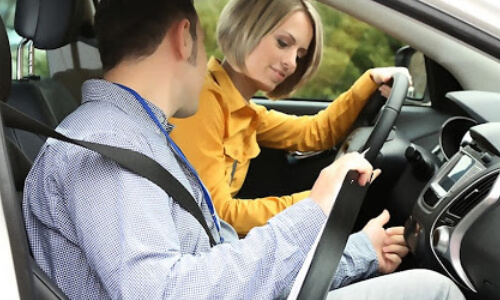 Reasons to Choose our Driving Lessons
Learning how to drive is a gradual process, as a result one needs to set aside a fair amount time in order to practice on a daily basis. A study which was done by the Driver and Vehicle Standards Agency claims that most students need constant practice and supervision over a 72 hours long period just to learn the basics of driving.
At Singh & Kaur Driving School, we understand this need and impart driving lessons in a manner that will help you learn basics properly. Our teaching methods are tailored to specific needs of our clients and are guaranteed to be efficient enough to help you learn quickly.
Besides all of this, we also provide our clients with a choice between choosing a male or a female instructor. Many of our students have opted for lessons with our female instructors as they feel more comfortable learning from them. There are many families in Melbourne who prefer to have a female instructor for their dear ones as they feel more secure.
Driving Instructors Near You
Research has revealed that those students who have a friendly relationship with their teachers or instructors tend to learn faster. With this in mind we, at Singh & Kaur Driving School, provides you with the best team of driving instructor in Melbourne.
Our instructors can deliver several different types of driving lessons and can build a bespoke learning plan that caters to your needs. We find that learners tend to progress quicker when taking at least two hours of tuition a week, but our instructors will adapt to meet your needs. Our instructors are friendly and easy to communicate with.
They offer you a space that is relaxed and comfortable so that you can go about your learning tasks better. Our instructors ensure that all your doubts and queries are cleared and also encourage you to approach them with more doubts so that you have a better understanding of Australian Road Transport's rules and laws. When you sign up with Singh & Kaur Driving School you will know that you are with the right team that will help you crack your driving test with ease.
We have been teaching Melbourne to drive for over 10 years, which is why we understand that the needs of each of our learners differ. Our instructors will create a personalized lesson plan designed to give you the skills you need to pass your practical driving test, whilst ensuring you become a safe confident motorist.
Get in Touch with Us!
At Singh & Kaur Driving School, we are committed to keeping you and your family safe on the road, and if that is the level of loyalty that you are looking for in Melbourne, then call us at 0422 744 437 to book a driving lesson with our professional driving instructors today. If you want to know more details about the services that we provide, then come over to our office at Truganina VIC 3029.
Schedule
Your Driving Lessons

with Us!
$ 50 45mins Lessons
$ 235 5 x 45mins Lessons
$ 450 10 x 45mins Lessons
$ 60 1hr Lessons
$ 285 5 x 1hr Lessons
$ 550 10 x 1hr Lessons
Drive Test & Lesson Package
$200
| Location | 45mins Lesson | 60mins Lessons |
| --- | --- | --- |
| Werribee | $200 | $220 |
| Deerpark | $200 | $220 |
| Melton | $200 | $220 |
Cancellation fees apply if you cancel the lesson within 24 hours of the scheduled time.

Drive test price includes 1-hour driving lesson in your chosen location.
We Have A Special Team To Help Our Customers