Singh & Kaur Driving School has a rich experience of over 10 year in guiding many to successfully attaining their drivers licence. We have achieved this reputation over the years in Tarneit because our customers and long-term clients have realised that we are the best at what we do. Here's a quick look at the various services that we provide.
The Best Driving Lessons in Tarneit
At Singh & Kaur Driving School, we design driving lessons as per the requirements of the student. Our instructors understand their needs and short comings so that we are able to provide you with the right guidance.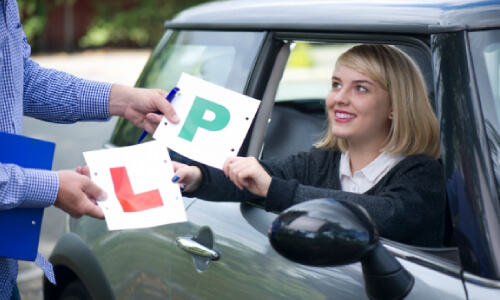 Our lessons not only teach you about the basics of driving but they also provide you with useful tips for better and safe driving. Our training schedule is very practical and it prepares you well to negotiate various traffic scenarios on the streets, lanes and highways. Most importantly our driving lessons helps in developing your confidence to take control of the wheel all by yourself.
Here's a broad look at what our Driving Lessons cover-
Crash course in Victorian Road Transport Rules & Laws

Tips & advice on how to pass the written test

Behaviour and Stress management

Live Traffic negotiation skills

On the Spot decision making tips while handling heavy traffic situations
Best Vic Roads Drive Test Classes in Tarneit
The VicRoads Drive Test has been developed to assess the skills of a driver as they are tested in real-life traffic situations.
Keeping this in mind Singh & Kaur Driving School ensures that our students are fully prepared to take on the driving test and are successful in the very first attempt. We make sure that our students are test read and are beyond capable to handle the various tasks handed to them during the VicRoads Drive Test.
We make sure that they are thorough with their skills because if they show signs of unsafe driving and are violating the laws then their test and application will be terminated immediately.
Here's a brief overview of our preparation course for the VicRoads Driving Test-
Guided step by step initiation about what to expect during a VicRoads Drive Test

How to maintain a functional vehicle that will be acceptable for the VicRoads Drive Test

Real life traffic negotiation guides and tips

How to manoeuverfor turns & crossings

Understanding road signs and signals

Understanding various speed zones on roads and highways
Most Trusted Female Driving Instructors in Tarneit
There are many students who will feel comfortable having a female driving instructor teaching them. In order to create a more inclusive environment by attending to the needs of our female clients Singh & Kaur Driving School have introduced female driving instructors into its staff. We are proud to tell you that we have the best female instructors in Melbourne. Our clients have expressed more comfort during their lessons and their families have also placed their trust in our female instructors who have helped many women to get their licences.
Contact Us Now!
If we have managed to convince you that we are the best at what we do; then why wait? Call us at 0422744437 or walk in to office in and get started on your driving lessons.
Schedule
Your Driving Lessons

with Us!
$ 45 45mins Lessons
$ 220 5 x 45mins Lessons
$ 430 10 x 45mins Lessons
$ 55 1hr Lessons
$ 250 5 x 1hr Lessons
$ 480 10 x 1hr Lessons
We Have A Special Team To Help Our Customers