The Best Driving Lessons Throughout Tarneit
It can be really nerve-wracking to learn a new skill like driving. But when you have professionals there to help you out, the task becomes a whole lot easier. Singh & Kaur Driving School offers quality driving lessons in Tarneit that help you become a skilled driver. Instead of simply aiming to clear the VIC roads driving test, our lessons are designed to make skilled drivers that can handle stressful situations on the road.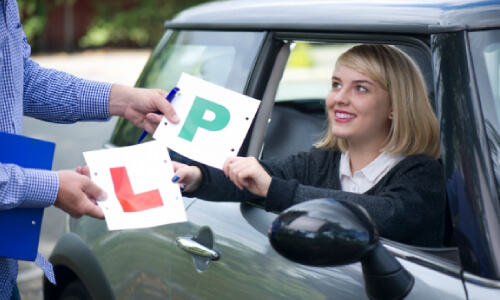 Safe VIC Roads Drive Test Classes Across Tarneit
At Singh & Kaur Driving School, we take into account the needs of our students. That is why we have a variety of driving lesson packages that are crafted according to different needs and budget requirements. If you are new to driving, our friendly driving instructors can guide you to drive confidently on lanes and highways. For those who had previously learnt driving but need to brush up their skills, we have refresher training available too! Here are the different driving lessons that we offer:
$235 5 x 45mins Lessons (Appropriate for P Plate Drivers)

$450 10 x 45mins Lessons (Appropriate for Young and New Drivers)
$60 1hr Lessons

$285 5 x 1hr Lessons (Appropriate for P Plate Drivers)

$550 10 x 1hr Lessons (Appropriate for Young and New Drivers)
With our Pre-Test practice lessons and practical driving tests for learners, you can sharpen your skills so that you are ready for your main driving test.
You can book driving lessons online or by calling us. You can also come down to our office for the same.
Most Trusted Female Driving Instructors in Tarneit
Some students may find it more comfortable to learn a new skill with a female instructor. Whether you are a homemaker or a female student, if you wish to learn from a female driving instructor, don't hesitate to ask for the same with you call us or visit our office.
With our experienced tutors, you learn the basics of driving, as well as managing turns, driving on alleys and busy roads. Moreover, you will also learn other aspects of on-road driving such as crossings & switching, driving on highways and maintaining a legally viable vehicle.
Before you book a driving test in Vic, it is essential that you are confident and fully prepared for clearing the test with great scores. Our driving instructors will be there to guide you. In our lesson packages, we offer:
Information on Victorian road transport rules & laws

Preparing for VIC roads drive test

Behaviour & stress management

Road signs and signals training

Live traffic negotiation skills
Tips & advice on written test

Real-life traffic manoeuvring skills

Pre-test vehicle check & preparation

Handling traffic situations
Benefits of Booking our Driving Lessons Online
To drive in Victoria, you are required to take and pass the VIC roads drive test for obtaining a driving license. With our driving lessons, students can become much more confident in their skills as a driver. Experienced instructors at Singh and Kaur Driving School offer in-depth driving lessons. These lessons cover all aspects of driving, vehicle maintenance and stress management. Here are some of the benefits of booking our online driving lessons:
Flexible timings:
In today's busy lifestyle, it can be difficult to find time for learning new skills. With flexible timings, we offer driving lessons on weekends as well.
Do you have time to spare only during lunch hour? That's ok too! With our online booking system, this further adds to the convenience. Our team is there to support you.
Safe driving:
Our instructors have years' worth of experience and skills. We help students learn safe driving methods to ensure their safety as well as the safety of others on the road. We also introduce students to all traffic rules and driving regulations.
Experienced Professionals:
Our team of driving tutors are licensed professionals who guide new and returning students to help them learn practical driving methods. Their friendly and communicative approach to teaching encourages many to clear any doubts and anxieties that they may have while learning a new skill.
If you are looking for manual driving lessons in Tarneit, enrol with Singh & Kaur Driving School to sucessfully pass your learners driving test. You can call us on 0422 744 437 or email us at nakey707@yahoo.com. If you wish to meet your driving instructor, feel free to visit our office today.
Schedule
Your Driving Lessons

with Us!
$ 50 45mins Lessons
$ 235 5 x 45mins Lessons
$ 450 10 x 45mins Lessons
$ 60 1hr Lessons
$ 285 5 x 1hr Lessons
$ 550 10 x 1hr Lessons
Drive Test & Lesson Package
$200
| Location | 45mins Lesson | 60mins Lessons |
| --- | --- | --- |
| Werribee | $200 | $220 |
| Deerpark | $200 | $220 |
| Melton | $200 | $220 |
Cancellation fees apply if you cancel the lesson within 24 hours of the scheduled time.

Drive test price includes 1-hour driving lesson in your chosen location.
We Have A Special Team To Help Our Customers