Driving Test Success Guaranteed In Melbourne
You experience a great moment of pride, filled with great sense of achievement, when you pass your driving test and get your driver's licence. But that journey could become tough and difficult if you do not get the right guidance.
You need a team that is dedicated in helping you to get the right start as far as your driving experience is concerned. You need to begin with your 'Ps' and keep building your way through 'L' and all the way to the top.
At Singh & Kaur Driving School, you will get that team of professionals who have helped many in Melbourne to pass their driving test without any hitch. Our effective training program ensures that you will not just be a driver who knows all the do's and don'ts but you'll also be a driver who understands the meaning of the world safety.
The reason why we emphasise on safety is because it is one of the main factors that could make or break the chances of your success at the driving test. It is a well-known fact that not all drivers who have the 'P plate' drive safely. Given the statistics of this failure the examiner at your driver test will keep an extra eye on how safely you drive and a mistake on that front will never be tolerated.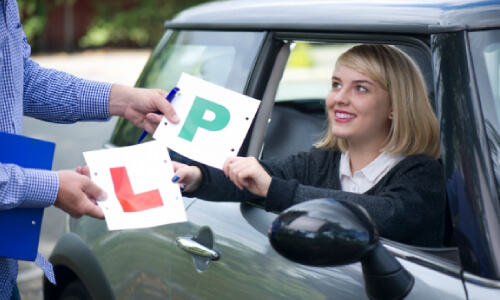 Vic Roads Drive Test Made Easy
The VicRoads Drive Test has been specifically designed to determine safety skills of a driver under various real-life driving situations. At Singh & Kaur Driving School, we will ensure that you are ready to take on all challenges and are fully prepared to take on your final driving test and successfully get your licence. Before you go in for the VicRoads Drive Test you have to sharpen your skills and be ready for all the tasks that you will be asked to perform while sitting behind the wheel.
Mock Practical TestIs Important!
Taking a mock test is not compulsory but it is something that Singh & Kaur Driving School recommends. They enable you to experience driving independently under observation and can be useful to help fight the nerves before taking your driving test. An extended mock test allows for all the driving manoeuvres to be practiced, even if this will not happen in the real practical driving test.
As an applicant you will be deemed acceptable only if you manage to pass this test while having demonstrated that you can follow all rules and laws of the road, while maintaining safety as per the legal framework. If the examiner finds that you are exhibiting unsafe driving patterns and are violating rules, then it is very much possible that your test and application will be terminated.
In order avoid such circumstances and to ensure that you are ready for the road we, at Singh & Kaur Driving School, train our student meticulously. Here's a brief overview of our course structure-
Real life traffic manoeuvring skills (How to manage turns, crossings & switching)

Crash course in Victorian Road Transport Rules & Laws

Tips & advice on how to pass the written test

Walkthrough of what to expect at different stages of the VicRoads Drive Test

Pre-Test vehicle check and preparation (How to maintain a legally viable vehicle)

Behaviour and Stress management

Decision making tips while handling traffic situations (Understanding road signs and signals)

Live Traffic negotiation skills

Speed management at various zones, roads and highways
Points to Remember on the Day of the Driving Test
Your instructor will pick you up at the agreed time, usually around an hour before the test. This gives you the chance to 'warm-up' and get any last-minute queries answered. You have the option of your instructor sitting in the back of the vehicle for the duration of the test, but this is optional.
Ensure you take both your learners' license along with a copy of your theory test certificate. We would also recommend taking the booking details of the test.
At the end of the test, the examiner will inform you if you have passed or failed the driving test. The examiner will produce a test report and describe any errors you made and if applicable, why you failed your test.
If you have passed, you will receive a test pass certificate that will entitle you to drive immediately. However, your instructor will usually drive you back home afterward.
Schedule Your Appointment Now!
If you want to get your Driving Test done right in the first attempt, then come over to Singh & Kaur Driving School. You can call us at 0422 744 437 or step into our office at Truganina VIC 3029.
Schedule
Your Driving Lessons

with Us!
$ 50 45mins Lessons
$ 235 5 x 45mins Lessons
$ 450 10 x 45mins Lessons
$ 60 1hr Lessons
$ 285 5 x 1hr Lessons
$ 550 10 x 1hr Lessons
Drive Test & Lesson Package
$200
| Location | 45mins Lesson | 60mins Lessons |
| --- | --- | --- |
| Werribee | $200 | $220 |
| Deerpark | $200 | $220 |
| Melton | $200 | $220 |
Cancellation fees apply if you cancel the lesson within 24 hours of the scheduled time.

Drive test price includes 1-hour driving lesson in your chosen location.
We Have A Special Team To Help Our Customers