Singh & Kaur Driving School has been training students at Hoppers Crossing for many years. Our students and customers have shown us their loyalty for the quality of service that we have provided them. We ensure that our driving lessons are not just aimed at helping you get your licence, rather we make sure that you learn all the required skills in the right and proper manner.
Here's a look at the services that we provide at Hoppers Crossing that has set us apart from the rest-
Allowing you to choose your driving instructors

Full one to one dedicated training session as per the package you have chosen

The time that you have paid for is all for you, we never mix two students in one class

Convenient pickup and drop from Home, Works Place or School

We give crash courses in Australian driving rules and regulations.

We help you to clear the VicRoad Drive Test.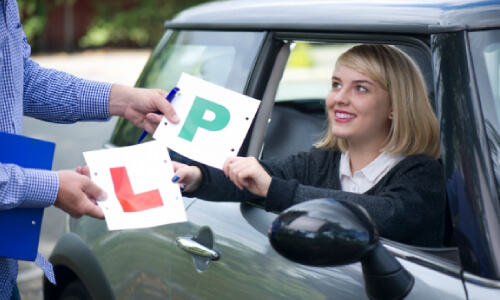 We also allow you to make your own customised choices when you select our services
While selecting an instructor you can choose a Female or a Male instructor

Choose your instructor as per the language you prefer to be trained in as our staff is bilingual

You can select the date and time for your sessions as per your comfort.

You can choose between an automatic or manual vehicle based on your preference.

Get the doubts cleared even after classes.
We also service customers who recently entered Australia and are trying to get around to learning how personal road transport works here. For such customers we offer:
Overseas Licence Conversion Services

Refresher Courses

Defensive and Low Risk Driving Course.
At Singh & Kaur Driving School we offer a range of training packages for our customers so that our lessons suits your budget. Here's a look at the duration and rates for our various sessions-
45 mins Lessons
$42 for ONE 45mins Lesson

$189 for FIVE 45mins Lessons (Appropriate for P Plate Drivers)

$380 for TEN 45mins Lessons (Appropriate for Young and New Drivers)
1 Hour Lessons
$52 for ONE 1 hour Lesson

$240 for FIVE 1 hour Lessons (Appropriate for P Plate Drivers)

$475 for TEN 1 hour Lessons (Appropriate for Young and New Drivers)
We also offer Pre-Test Practice Lessons so that you can sharpen your skills ahead of the main Test
Drive Test & Lesson Package- $185 for ONE Lesson
As you can see all what we do has been designed as per the requirements of our valued customers. Every course and package have been tailored by our qualified staff to ensure that we are able to train you properly so that you can get your driver's licence without any hassles.
Get in Touch with Us!
If you have any more queries about our courses, driving lesson packages or the qualification of our driving instructors, then you can call us at 0422 744 437 or you can visit our office at VIC 3029 today. With Singh & Kaur Driving School by your side you are guaranteed to get you licence and be a safe and responsible driver.
Schedule
Your Driving Lessons

with Us!
$ 45 45mins Lessons
$ 220 5 x 45mins Lessons
$ 430 10 x 45mins Lessons
$ 55 1hr Lessons
$ 250 5 x 1hr Lessons
$ 480 10 x 1hr Lessons
We Have A Special Team To Help Our Customers