At Singh & Kaur Driving School we always emphasise on safety. This is the reason why that our driving lessons and instructors focus specifically on the subject at every juncture of your training behind the wheel. We have a great reputation of being thorough with our own safety standards while ensuring the safety of your near and dear ones.
Driving Lessons Focused on Safety in Werribee
Our training is programmed in a manner so as to prepare you well so that you candeal various traffic situations on inner city streets& highways. Our training program for students in Werribee helps in developing your confidence by improving your understanding about driving safely as you learn to take control of the wheel on your own.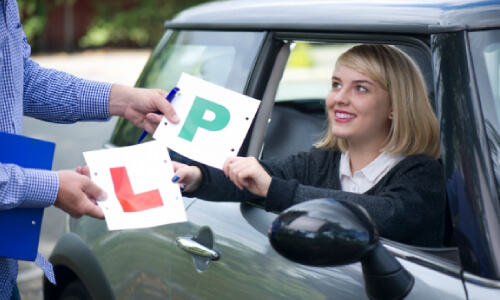 Our driving lessons not only teach to drive safely and follow the traffic rules but it also gives you an idea about the dos and don'ts of driving.
Here's a look at what we focus on when we are imparting theoretical and practical driving lessons:
Lessons and guidelines on driving Safety.

Lessons and guidelines on Management of Appropriate Speeds.

Lessons and guidelines on Hazard Awareness.

Lessons and guidelines on Maintaining Safe distance (driving methods to avoid tailgaters).

Lessons and guidelines on Driving with Safe Gap between cars

Lessons and guidelines on Avoiding Risks

Lessons and guidelines on regaining vehicle control to avoid accidents

Lessons and guidelines on driving strategies and dealing with traffic
VicRoad Driving Test preparation in Werribee
For the VicRoads Drive Test, you have to be ready to perform all the tasks while maintaining the required safety standards.
During the test you have to demonstrate that you can follow all rules and laws of the road, while maintaining safety as per the legal framework. It is imperative that you follow all the safety regulations because if theobserver finds that you are exhibiting unsafe driving patterns then your test and application will be cancelled.
To avoid such a situation, we make sure that students are prepped properly ahead of the test and are given-
Tips on how to crack the VicRoads Drive Test

Tips on maintaining a fully functional & acceptable vehicle for the Driving Test

Tips to negotiate traffic in various scenarios

Tips on making proper turns & crossings

Tips ondealing with signs and signals on the road

Tips on tackling various speed zones
Driving Instructors in Werribee
When our instructors are giving driving lessons to our students in Werribee they make sure to provide you with the best tips for safe and secure driving. It does not matter if you have opted for a female or a male instructor; all our teaching staff is well informed and knowledgeable on matters of road and personal safety. In all their teachings and lessons, they lay extra focus on ensuring that you learn to drive in the safest possible way.
Schedule Your Appointment!
Safety is paramount to us at Singh & Kaur Driving School. If you a looking for the safest and the best driving lessons in Werribee then contact us now at 0422744437 and get the right guidance for driving safely.
Schedule
Your Driving Lessons

with Us!
$ 45 45mins Lessons
$ 220 5 x 45mins Lessons
$ 430 10 x 45mins Lessons
$ 55 1hr Lessons
$ 250 5 x 1hr Lessons
$ 480 10 x 1hr Lessons
We Have A Special Team To Help Our Customers