Best Driving Lessons Focused On Safety across Werribee
Driving is an essential life skill you cannot do without in today's busy hustle. With the best driving instructors, there is little for beginners need to worry about. Singh & Kaur Driving School is a driving school in Werribee that helps you learn to drive safely. Driving helps you become independent, allowing you to travel anywhere you want without relying on public transport or other people.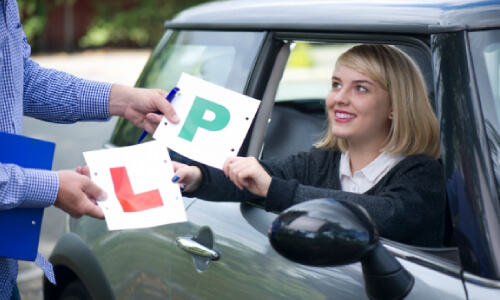 While driving on the road, you need to learn the skill of driving calmly in heavy traffic. It is essential to know the traffic rules and regulations as well as the basics of handling a car before you venture out to drive. At Singh & Kaur Driving School, we have some of the best driving instructors in the city who help you learn this skill with well crafted driving lessons for obtaining a driving licence.
Vic Road Driving Test Preparation in Werribee
You need to clear the VIC roads driving test to be able to drive a car in the city. The driving test in Victoria focuses on assessing your knowledge about the essential parts of the vehicle such as brakes, wiper, headlights and how to operate them. The second part of the test focuses on your skills in driving the car safely, parking it, negotiating tricky turns and handling the stress of driving in traffic.
Our VIC roads driving test preparation in Werribee includes practical advice, tips and guidance. This includes practical lessons on how to manage turns, crossings & switching, maintain a legally viable vehicle, and understand road signs & signals.
We also conduct mock tests to prepare you for the driving assessment, thus increasing your confidence and reducing nervousness. Here is an overview of our test preparation:
Real-life traffic manoeuvring skills

Understanding Victorian road transport rules & laws

Valuable tips on how to pass the written test

Walkthrough of different stages of the Vic Roads Drive Test

Pre-test vehicle check and preparation
Behaviour & stress management

Decision making tips while handling traffic situations

Live traffic negotiation skills

Managing speeds at different zones, highways and roads
Find the Trained Driving Instructors in Werribee
Driving is a skill you cannot learn online but must take driving lessons with a trained instructor. Our driving instructors are the best in the industry with several years of experience. Over the years, we have trained innumerable drivers to learn how to handle automobiles and helped them pass the VIC roads driving test.
Many female students feel more comfortable with a female driving instructor. We recognise that comfort, trust and the ability to communicate to clarify their doubts freely is vital for any student. If you want a female instructor, do not hesitate to request the same when you enrol for our driving lessons, visit us at our office, book them online, or call us.
Why Choose Singh & Kaur Driving School?
We are amongst the leading driving schools in Werribee. Our focus is to help you learn with various manual driving lessons and guidelines on multiple aspects of driving, such as:
Appropriate Speed Management

The way one maintains a safe distance (practical methods to avoid tailgaters)

Driving with a safe gap between cars
Regaining vehicle control to prevent accidents

Driving strategies and dealing with traffic

A variety of driving lesson packages
We also offer students the flexibility of choosing a time slot for their driving lessons based on their availability. Our lessons can be booked on all days, including weekends and lunch hours. Singh & Kaur Driving School has become one of the top driving school in the city for the following reasons:
Structured skill development
VIC test clearing tips and tricks

Availability of female driving instructors
To meet your driving instructor at Singh & Kaur Driving School or enrol for affordable driving lessons in Werribee, call us on 0422 744 437 or visit our office. You can also drop us an email at nakey707@yahoo.com.
Schedule
Your Driving Lessons

with Us!
$ 50 45mins Lessons
$ 235 5 x 45mins Lessons
$ 450 10 x 45mins Lessons
$ 60 1hr Lessons
$ 285 5 x 1hr Lessons
$ 550 10 x 1hr Lessons
Drive Test & Lesson Package
$200
| Location | 45mins Lesson | 60mins Lessons |
| --- | --- | --- |
| Werribee | $200 | $220 |
| Deerpark | $200 | $220 |
| Melton | $200 | $220 |
Cancellation fees apply if you cancel the lesson within 24 hours of the scheduled time.

Drive test price includes 1-hour driving lesson in your chosen location.
We Have A Special Team To Help Our Customers